Visit Baltimore Hires Industry Executive as New Chief Operating Officer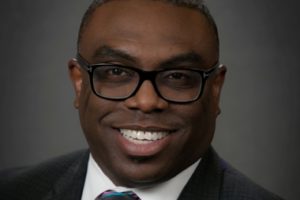 Visit Baltimore, the official sales and marketing organization for Baltimore, today announced that destination marketing veteran Charles Jeffers II has joined the organization as chief operating officer.
Jeffers brings more than 20 years of hospitality and destination marketing experience industry to Baltimore, having most recently served as an industry advisor to destination marketing organizations and associations throughout the United States as principal of his own consulting firm The Jeffers Group. Through his previous roles as COO and SVP of Operations at Destinations International and the Atlanta Convention & Visitors Bureau, respectively, Jeffers possesses a wealth of leadership experience in all aspects of operations, technology, membership, strategic planning, and budget management.
While with the Atlanta CVB, Jeffers led dynamic projects helping to transform the city into an international destination through efforts surrounding the 1996 Centennial Olympic Games inclusive of implementing international exhibits at the city's welcome center. Understanding the importance of a honed organizational mission, Jeffers led the development of a new strategic "innovation" plan during his tenure with Destinations International while also providing leadership through its CEO transition.
"Visit Baltimore is thrilled to welcome a well-known and respected member of our industry to the team," said President and CEO Al Hutchinson. "We are confident in his proven ability to steer the operational side of a destination marketing organization, while innovating and creating tailored solutions specific to Baltimore. Charles will be a driving force as we look to expand our international presence, Visitor Center event capabilities, Certified Tourism Ambassador program, and membership growth."
As COO of Visit Baltimore, Jeffers will lead and manage the Operations and Finance Departments, where he will oversee the operation of the administrative, information technology, research, human resources, accounting, finance and hospitality functions of Visit Baltimore. Jeffers will direct the company's financial planning, treasury, accounting practices and internal control systems; as well as its relationships with lending institutions, stakeholders and the financial community. He will also be responsible for overseeing the annual Visit Baltimore and City budgets as a major tool of financial and performance management, and for the monthly preparation and analysis of financial reports.
"My new role with Visit Baltimore presents an exciting opportunity to put my personal and professionals passion to work for a bureau and community positioned for growth,' said Jeffers. "I am honored to join this passionate team in their pursuit to positively impact Baltimore through economic growth generated from the city's strong tourism portfolio."
In his career, Jeffers has served on more than nine industry boards including the Meetings Mean Business Coalition, National Coalition of Black Meeting Planners and Destination Marketing Accreditation Program to name a few. He was named one of the 'Most Influential African Americans in the Meetings/Tourism Industry' by Black Meetings & Tourism magazine from 2012-2016 consecutively. Jeffers is also a strong civic steward, lending his talents to numerous organizations such as the Meetings Industry Fund, Theater of the Stars, Alpha Pi Alpha Fraternity, the New Birth Missionary Baptist Church and more.
Jeffers earned a Masters of Public Administration from Georgia State University, and a Bachelor of Science in psychology and criminal justice from the American International College.
About Visit Baltimore
Visit Baltimore is the official sales and marketing organization for Baltimore that generates economic benefits for stakeholders through the attraction of convention, group and leisure visitors. For more information, please visit www.baltimore.org.
Source: Visit Baltimore